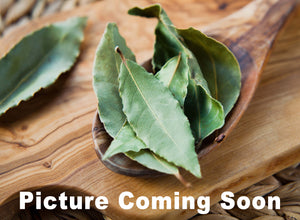 Bay Rum Pure Goat Milk Soap
Masculine and timeless, warm and exotic. Entice your senses with notes of jasmine, rum, and citrus blended with sparks of hearty spice.
The history of this scent is just as manly as the fragrance itself. Back in the 1800's, sailors would spend months on a ship at sea and things would get really "stinky". Then an innovative sailor discovered he could rub the leaves of the bay trees he found in the West Indies onto his skin and it helped combat the bodily stench that developed while at sea. Other sailors began doing the same thing and next they discovered that rum could extract the oils from bay leaves more efficiently than rubbing the leaves on their skin. The rum added a new element to the aroma, and the Bay Rum scent was born. The sailors loved the scent so much that they steeped the bay leaves in rum and began using the liquid, thereby transforming a natural deodorant into men's cologne.

Our Bay Rum scented soap is made with farm fresh goat's milk (no water added) and colloidal oatmeal. Colloidal oatmeal attracts moisture to your skin and helps strengthen your skin's natural barrier, which not only protects your skin but locks in hydration.
Bar size: 4.5 oz
Ingredients: goat milk, olive oil, coconut oil, sustainable palm oil, sodium hydroxide (not present cured soap), castor oil, colloidal oatmeal, sodium lactate, mica.
***Colors and designs will vary by batch.
---