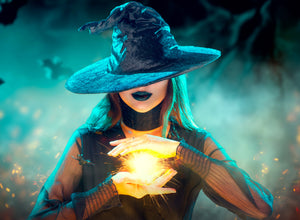 Hocus Pocus Wax Melt
One sniff and this scent will cast a sweet spell on you!  Delicious vanilla, sprinkles of rich spices, hints of butter, and lots of sugar to create a warm and sugary richness.
Six cubes per clamshell. Made with 100% soy wax and high quality fragrance oils. Net Wt. 3oz.
***Due to the handmade nature of this product, colors will vary by batch.
---