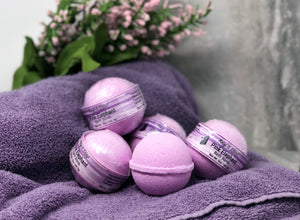 Pink Elephant Bath Bomb
This is such a fun fragrance - you will love this scent! Top notes of sweet, ripe honeydew with hints of kiwi and mandarin.  Watermelon and cherry with the tiniest hint of cassis bring out the full bodied middle notes. A sugared musk bottom note with a shot of tart apricot. 
Sweet and tart and totally fabulous! 
5 oz.
Ingredients: sodium bicarbonate, citric acid, epsom salt, coconut oil, fragrance, cream of tarter, aqua, polysorbate 80, bath bomb approved colorant.
***Due to the handmade nature of this product, colors and swirls may vary by batch.
---